Calendar

NAMIWalks 2017
05/06/2017, 8:00 am – 1:00 pm
5000 Balloon Fiesta Pkwy NE, Albuquerque, NM 87113
As NAMIWalks celebrates its 15th anniversary, we invite you to take part in NAMI's largest and most successful mental health awareness and fundraising event in the country. When you walk with NAMI, you join the movement to raise awareness of mental illness and raise funds for our mission to help individuals and families right here in New Mexico.  Register today and join us as we improve lives and our communities one step at a time. NAMIWalks.org
Proceeds will go to benefit students @ UNM, through NAMI UNM: NAMI.UNM.edu
Contact Information: Matthew Rush/David Gonzales, 505-260-0154, NAMI@unm.edu
PhotoVoice: Untold Minds
March 20th - April 14th, 2017
Zimmerman Library (East Wall, Main Lobby)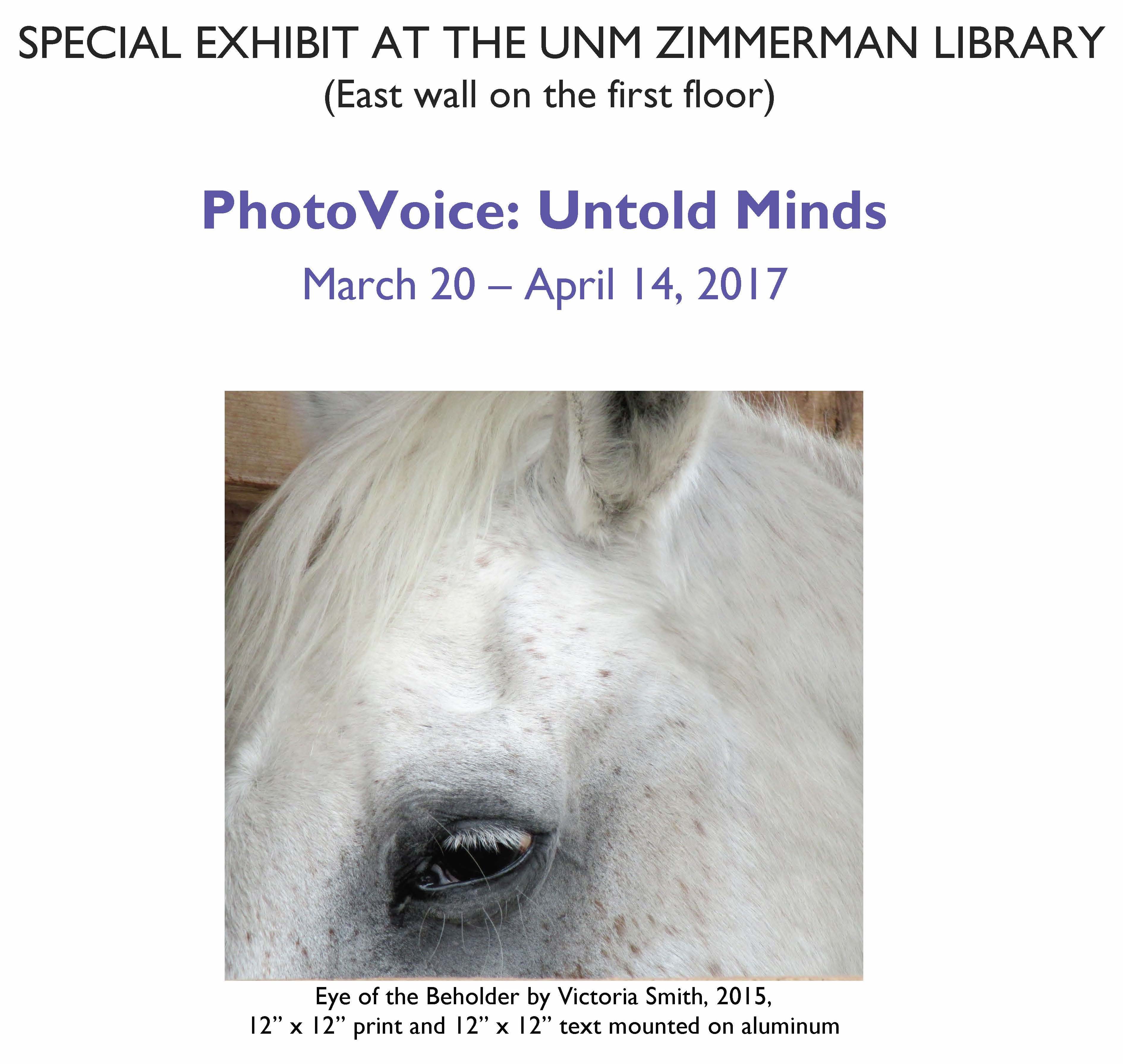 NAMI UNM is proud to partner with Zimmerman Library, AGORA Crisis Center, and the Compassionate Touch Network to bring the PhotoVoice: Untold Minds exhibit to UNM. This exhibit gives voice to the collective experiences of individuals living with serious mental illness. 
This exhibit will coincide with two events Thursday, April 6th
Mental Health Resource Fair, SUB Atrium, 10 am - 2 pm
Meet PhotoVoice artists & mentors, Zimmerman Library, Noon - 1:30 pm
NAMI on Campus
February 24th, 2017
NAMI UNM has become an officially recognized affiliate of the National Alliance on Mental Illness!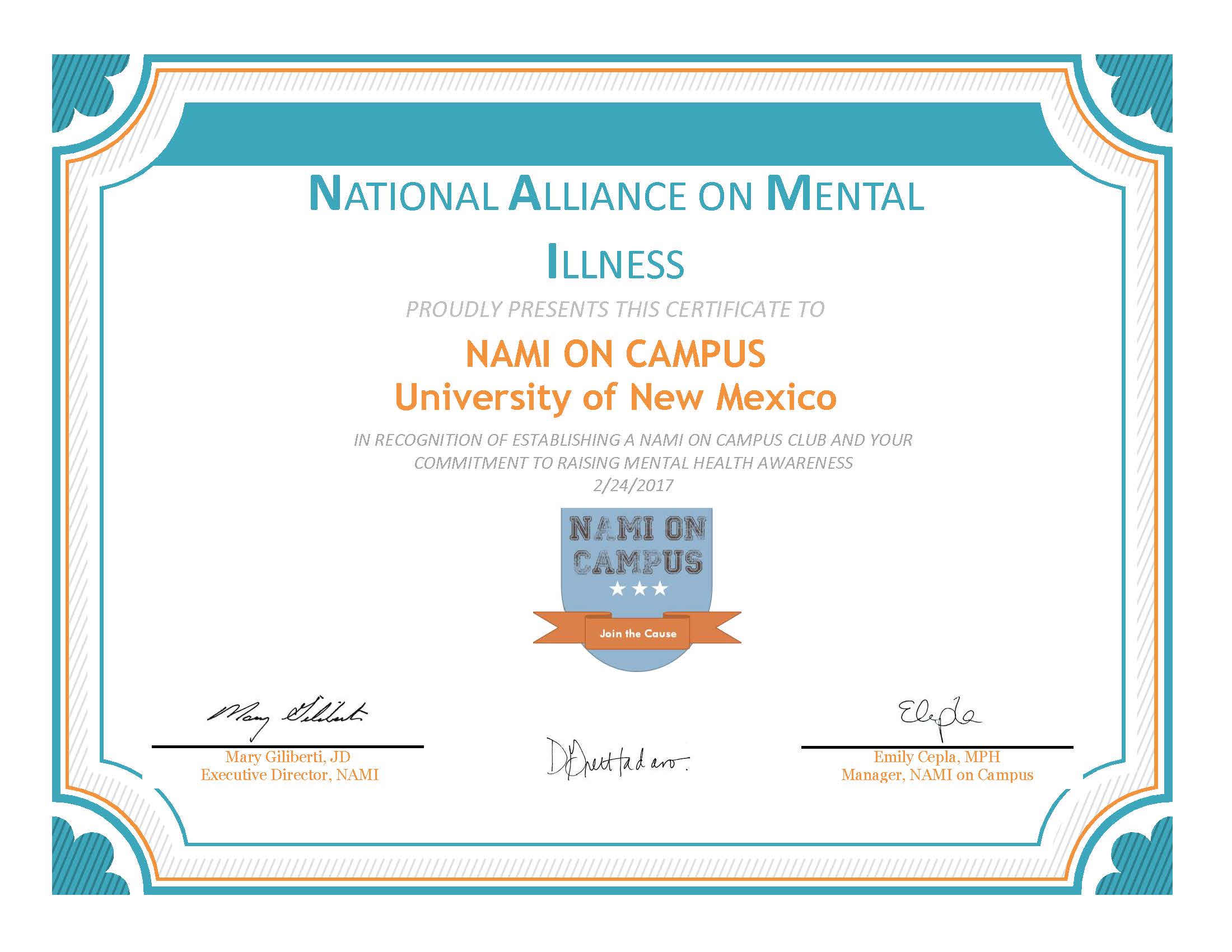 Upcoming Events:
There is currently no event information available.